A Quick Visit To Heasman's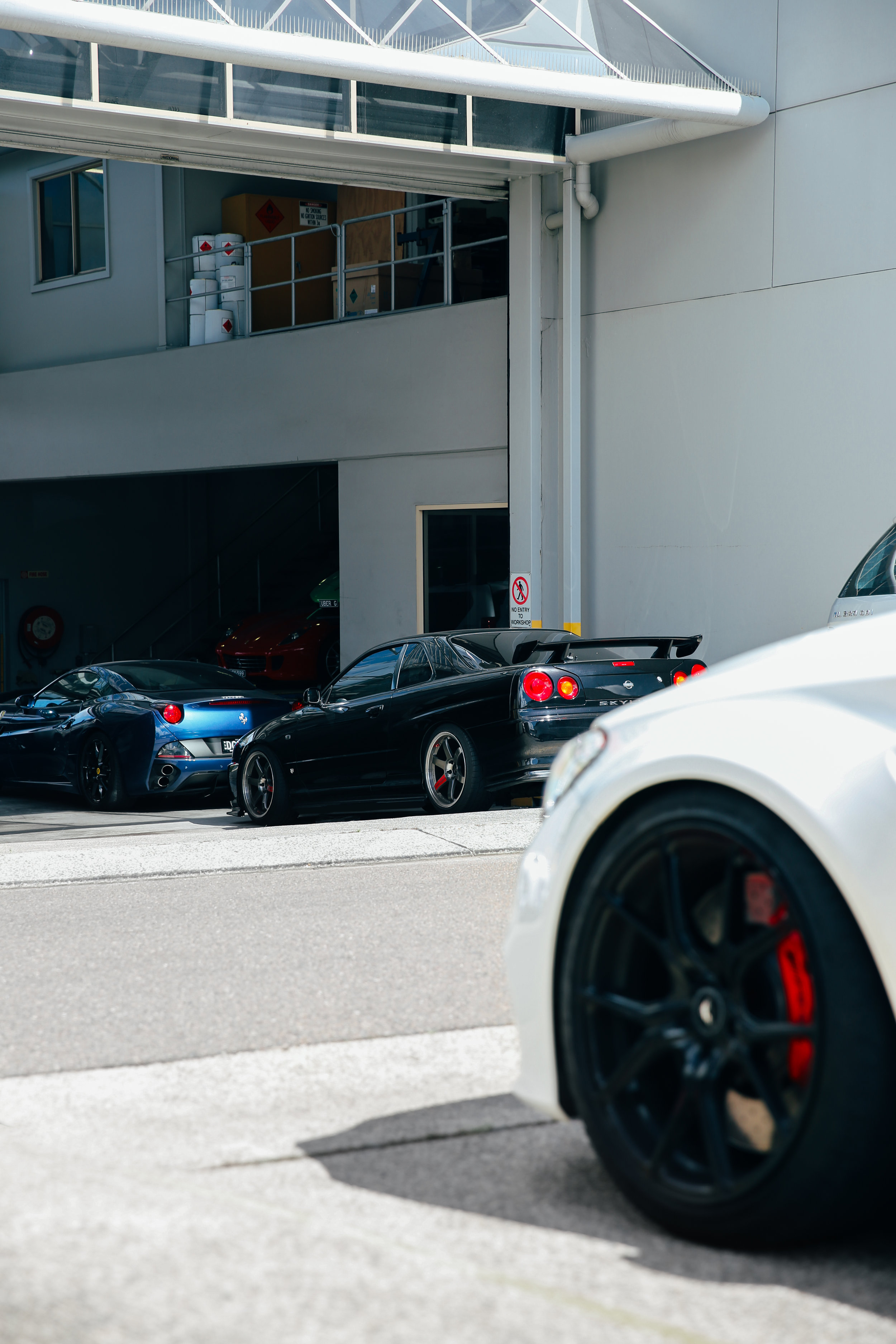 Since I was in the area, I made a quick visit to Heasman Steering (my favourite place to take my R34 when it needs a wheel alignment) to see what cars they had in their workshop.
When I got there, I was greeted with the above M3 on TE37SL's, and as soon as I saw the centre caps I knew I had to get a set for my wheels. I've never had centre caps, because I never really looked into getting them, but I definitely think they will be my next purchase as I feel they really complete the entire look.
As I made my way around the shop, I spotted this uber green Huracan (coloured photos below) which was getting some suspension work done, as the owner often takes it to the track. Could you imagine if your uber picked you up in this?
Tucked away on the side of the workshop was this super clean Cobra, which kept getting comments on my Snapchat. I'd love to be able to take one of these for a Sunday morning drive!
Outside the shop was this white C63, and a few Ferrari's that were getting work done.
How nice is this Berlinetta?!