What Drives You? Courtney Cutchen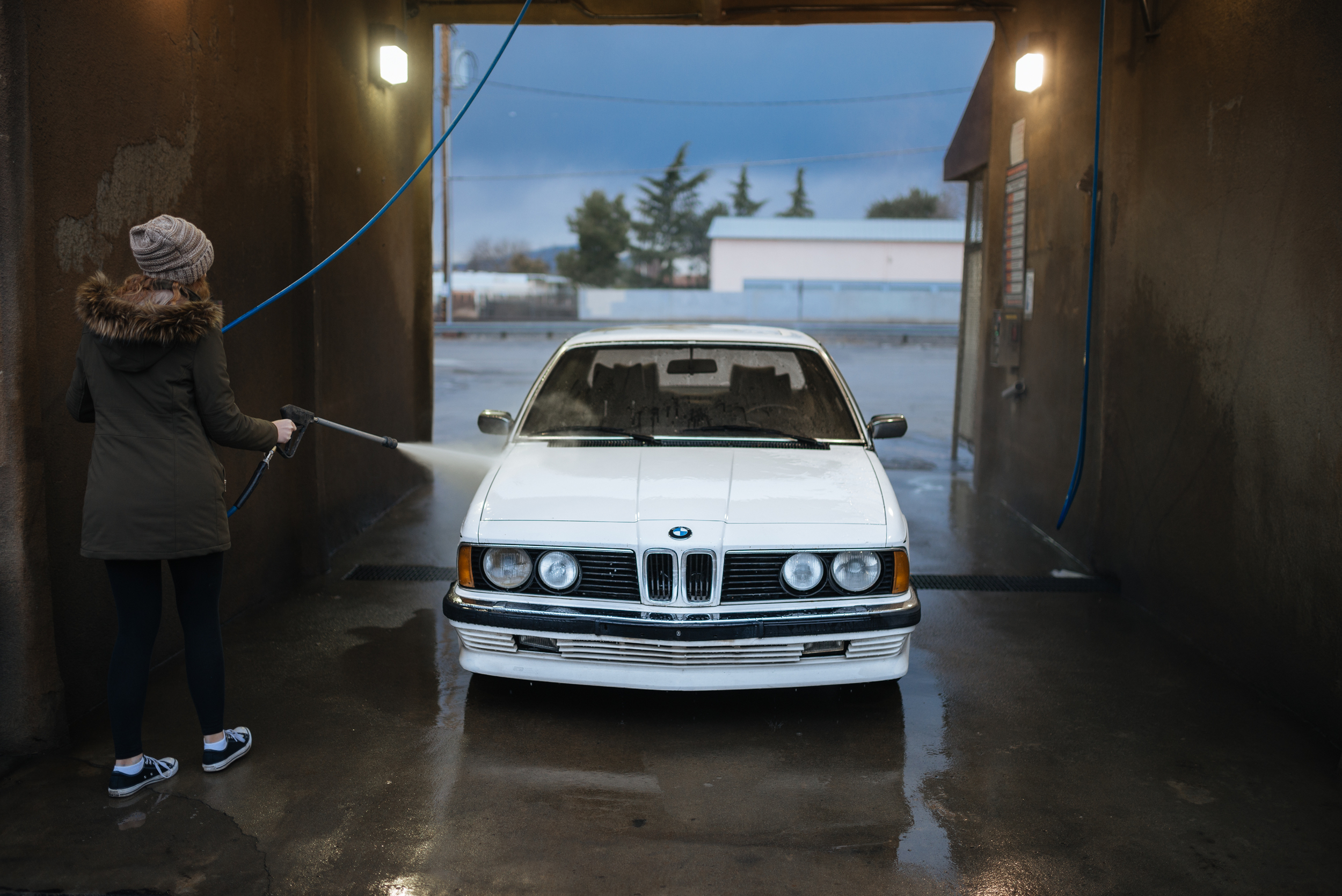 INTERVIEW W/ PHOTOGRAPHER COURTNEY CUTCHEN
One of the coolest and most inspirational car girls I follow on Instagram is Courtney Cutchen who I recently featured as part of my favourite automotive photographers. I've been following Courtney's work for a while now and remember seeing her Kenmeri shoot for the first time and thinking wow this girl has some serious talent!

Courtney's work always motivates me to get out and shoot and I love how down to earth she is! We often converse over Snapchat, giving each other advice whilst sending silly emoji's - then end up tripping out at how strange the time difference is between the US and Australia.
She is super genuine, and has always been a huge supporter of what I do - she even bought a collection of my Stay Driven stickers! (How do I insert a mass amount of appreciated/excited emojis?) It really means a lot to me to have support from people all around the world, especially from girls. I think people tend to forget that it's not a competition, and we should work together and support one another.
Not only is Courtney an incredible photographer but she also has some cool project cars and is truely passionate about what she does, so I couldn't wait to feature her work and find out what motivates her to stay driven...
1 | What Drives You?

My tiny "collection" of cars! I have two project cars: a 1973 Datsun 240Z (which I affectionately call "Pumpkin") and a grey market 1980 BMW 732i. My daily driver is a 2001 BMW 740iL, which is stock with the exception of Broadway Static coilovers. The Datsun was the first car that I bought by myself and it's by far the most special vehicle I've ever owned. As a teen, my family always chose my cars for me—I think it was a safety concern. They always wanted me in something reliable. When the bug for the S30 bit me, though, I had to get one. It was an absolute nightmare of a trip to get it, but in hindsight, it was all worthwhile. It was and still is my dream car, and I'm excited because I'm finally starting with its build plans!
The E23 was a bit of an impulse buy that I made last year. I wasn't even looking to buy another car. My friend in SoCal was selling it out of his collection of vintage BMWs, and for whatever reason, I fell completely in love with it. Euro spec, a fresh five speed manual, Alpine White, tons of maintenance done… it was too good to pass up for the price! I bought the E38 back in December when I was in need of a new daily. I made the decision of leaving a completely stock and gas efficient Acura for a slammed, V8 powered German land yacht. However, I don't regret it one bit!
 
2 | What Motivates You?
 
I think that my passion for both art and cars combined is what motivates me the most. I have always been an artistic person, and photography is the medium that I've found the most freedom and happiness in. I find myself constantly wanting to learn, and I don't think I ever really stop thinking about what my next step is going to be. Cars, as I see them, are more of an art form than anything else. I always want to capture cars in the proper light; I want to portray them artistically but also in a way that people can relate to.
 
3 | Who Inspires You?
 
People who are unmistakably passionate about what they do. Whether it's their career or their hobbies, some people just exude this presence that inspires me so much! I obviously have a list of my favorite automotive photographers; i.e. Larry Chen, Sean Klingelhoefer, Jeremy Cliff, Frederic Schlosser, Michael Burroughs, Andrew Thompson, Jeremy Heslup… the list goes on. But these are also people who don't just shoot because it'll pay their bills. They have immense passion for what they do. People who are part of movements, like you with Stay Driven, or Taryn with JapanCarCulture.com, people who venture out and create their own lives. That's who inspires me! I also have to shout to my momma and boyfriend, Dustin, since they've been massive forces of support for so long :)
It's really heartwarming to share the same passion with another girl who genuinely likes cars and I feel so lucky to have her on-going support and friendship. Hopefully one day I can meet Courtney and do a few photoshoots together - now that would be real cool! <3

Make sure you check out her work on the following links:

Courtney Cutchen
@misscourtneymae